Fiber optic response devices for fMRI and MEG

Handheld computer button boxes, joysticks and trackballs used in human brain mapping tasks.
Completely non-magnetic, non-electronic, and all plastic.
Will not add noise to the images or raise safety concerns.
fORP interfaces with a range of capabilities
The 900 series computer interfaces offer a range of capabilities and prices.
The 932 provides all the serial and parallel outputs our products always have.
The 904 and 905 systems have many of the same features in a more compact package.
Package 904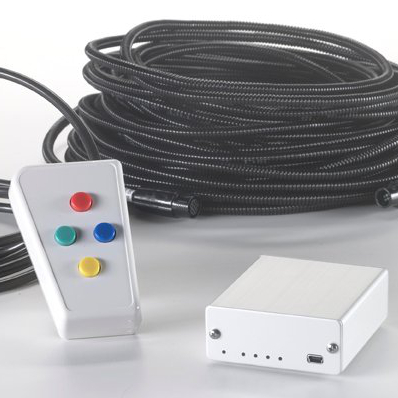 The Package 904 is specially priced: US$2,088.90 with a 2-button response pad, US$2,286.90 with a 4-button response pad.
Package 905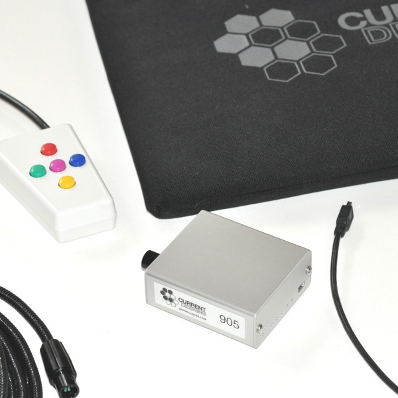 The Package 905 is also specially priced: US$3,296.25 with a 5-button response box A quick way to get started with five responses
Recent research using Current Designs' response devices
Neuroimage: Clinical (Volume 11, 2016, 388-97)
A brain stress test: Cerebral perfusion during memory encoding in mild cognitive impairment
Long Xie, Sudipto Dolui, Sandhitsu R. Das, Grace E. Stockbower, Molly Daffner, Hengyi Rao, Paul A. Yushkevich, John A. Detre, David A. Wolk
Scientific Reports 6 (Article number: 25097, 2016)
Neural mechanisms to predict subjective level of fatigue in the future: a magnetoencephalography study
Akira Ishii, Masaaki Tanaka, Yasuyoshi Watanabe
Depression and Anxiety (early view online April 2016)
Anxiety Patients Show Reduced Working Memory Related DLPFC Activation during Safety and Threat
Nicholas L. Balderston, Katherine E. Vytal, Katherine O'Connell, Salvatore Torrisi, Allison Letkiewicz, Monique Ernst, and Christian Grillon
More articles