Fiber optic response devices for fMRI and MEG

Handheld computer button boxes, joysticks and trackballs used in human brain mapping tasks.
Completely non-magnetic, non-electronic, and all plastic.
Will not add noise to the images or raise safety concerns.
fORP interfaces with a range of capabilities
The 900 series computer interfaces offer a range of capabilities and prices.
The 932 provides all the serial and parallel outputs our products always have.
The 904 and 905 systems have many of the same features in a more compact package.
Recently Published Citations
Sleep spindles: a physiological marker of age-related changes in gray matter in brain regions supporting motor skill memory consolidation
Read in
&nbsp Neurobiology of Aging (Volume 49, January 2017, 154–64)
Stuart Fogel, Catherine Vien, Avi Karni, Habib Benali, Julie Carrier, Julien Doyon
Age-related differences in resolving semantic and phonological competition during receptive language tasks
Read in
&nbsp Neuropsychologia (Volume 93, Part A, December 2016, 189–99)
Jie Zhuang, Micah A. Johnson, David J. Madden, Deborah M. Burke, Michele T. Diaz
Hippocampus activation related to 'real-time' processing of visuospatial change
Read in
&nbsp Brain Research (Volume 1652, 1 December 2016, 204–11)
M. Beudel, K.L. Leenders, B.M. de Jong
Network Connectivity of the Right STS in Three Social Perception Localizers
Read in
&nbsp Journal of Cognitive Neuroscience (Available online October 19, 2016)
Samhita Dasgupta, Sarah C. Tyler, Jonathan Wicks, Ramesh Srinivasan, Emily D. Grossman
Age-related differences in practice-dependent resting-state functional connectivity related to motor sequence learning
Read in
&nbsp Human Brain Mapping (Available online October 11, 2016)
Alison Mary, Vincent Wens, Marc Op de Beeck, Rachel Leproult, Xavier De Tiège, Philippe Peigneux
Subthalamic nucleus stimulation effects on single and combined task performance in Parkinson's disease patients: a PET study
Read in
&nbsp Brain Imaging and Behavior (Available online October 4, 2016)
Cyril Atkinson-Clement, Audrey Maillet, Didier LeBars, Franck Lavenne, Jérôme Redouté, Alexandre Krainik, Pierre Pollak, Stéphane Thobois, Serge Pinto
More articles
Package 904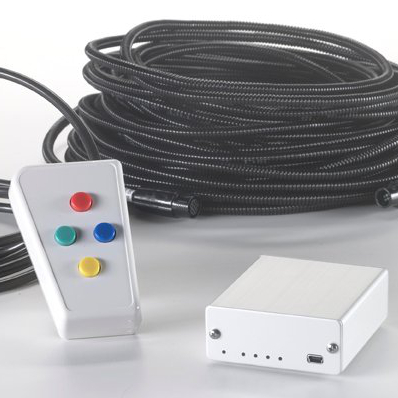 The Package 904 is specially priced: US$2,088.90 with a 2-button response pad, US$2,286.90 with a 4-button response pad.
Package 905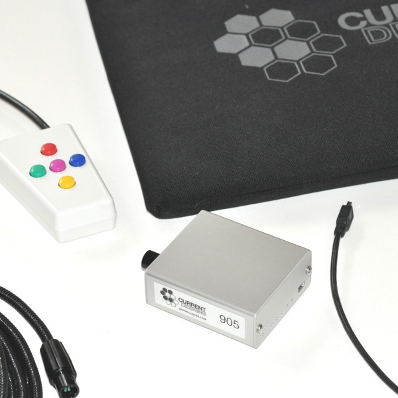 The Package 905 is also specially priced: US$3,296.25 with a 5-button response box A quick way to get started with five responses